Graffiti Removal  Services in Warrington and the North West
We have 15 + years' experience in removing Graffiti without damaging surfaces throughout Warrington and the North West.
Graffiti removal is a specialised area of exterior hard surface cleaning and requires a good knowledge of both what's been used to mark your building with graffiti and the type of surface it has been applied to.
We have the experience and knowledge required to be able to remove all types of graffiti such as, spray can, permanent marker, pen, crayon and paint.
We also specialise in the removal and cleaning of all exterior hard surfaces including brickwork, concrete, sandstone & other natural stone, painted surfaces, wood, metal, glass, plastic or polyurethane, vinyl and more.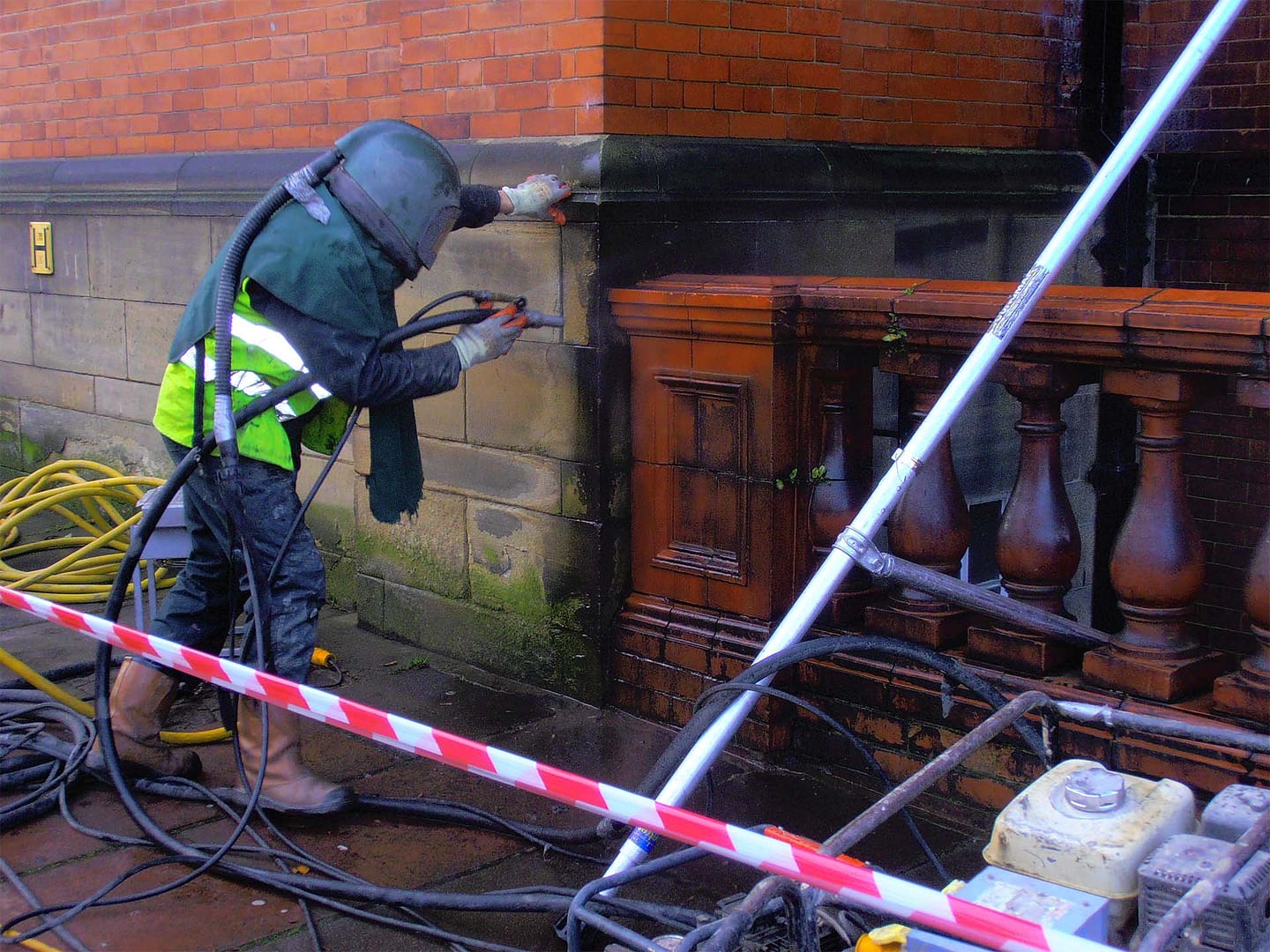 External Cleaning Services
Graffiti can be a frustrating and costly problem for commercial property owners.
Not only can it damage the appearance of a property, but it can also be a safety hazard if it obscures important signage or creates a hazardous environment.
When it comes to graffiti removal, the responsibility can fall on a variety of parties. In some cases, local authorities may be responsible for removing graffiti on public property such as bridges, pavements, or public buildings. However, commercial property owners are typically responsible for removing graffiti on their own property.
At Cheshire Specialist Cleaning, we provide professional graffiti removal services to help property owners maintain a clean and safe environment.
Our team uses specialized techniques and equipment to remove graffiti without causing damage to the underlying surface.
We also offer ongoing maintenance services to prevent future graffiti incidents.
Why Use a Specialist Cleaning Company?
External cleaning is crucial for maintaining the appearance and integrity of commercial properties:
Graffiti Removal
Brick Cleaning
Cladding Cleaning
Are just a few of the services that Cheshire Specialist Cleaning provides to ensure that your property looks its best.
As external cleaning specialists in Manchester and the surrounding areas, we take pride in delivering professional and efficient services to our clients.
If you're in need of external cleaning services, look no further than Cheshire Specialist Cleaning.
Our team of experts is available for all your needs, including pressure washing, steam cleaning, cladding cleaning, and more.
Contact us today for a consultation and see the difference that our services can make for your property.
ANY SURFACE, ANY BUDGET, WE CAN HELP
We offer high quality, professional exterior cleaning services to commercial clients throughout the North West. We are able to clean almost any exterior hard surface including render, cladding, block paving, tarmac, concrete, pattern imprinted concrete, flagstones and natural stone.
We are able to restore tired old forecourts and car parks using our high pressure and the latest sealing techniques including hydrophobic coatings.
We are here to help you with your extrenal cleaning and pressure washing needs.