Facilities Management Services in Warrington & Manchester
As the leading provider of facilities management and maintenance services in Warrington and across the North West, Cheshire Specialist Cleaning is your one-stop solution for all your facilities needs.
Our goal is simple: to deliver unparalleled service and peace of mind to our customers through exceptional quality and 24/7 emergency response.
Comprehensive Facilities Management Services
At Cheshire Specialist Cleaning, we understand that managing facilities can be a complex and overwhelming task, but with our team of highly trained and certified professionals, we have the expertise to tackle any problem.
We are a single-source facilities management provider, offering a diverse range of services, from mechanical and electrical to painting and decorating and locksmith services, all tailored to meet the specific needs of our clients.
Don't let unexpected events catch you off guard, our specialists in reactive maintenance services are available 24/7 to handle any issue, big or small, with efficiency and expertise. And, when it comes to planned maintenance, we offer cost-effective, high-quality solutions to ensure your facilities are always in top condition.
Planned and Reactive Maintenance
For those looking for comprehensive facilities management services, Cheshire Specialist Cleaning  is the provider you can trust. Our team will work with you to develop a customised plan that fits your specific needs and budget, guaranteeing the maintenance and repair of your facilities.
If you have any questions or would like to receive a complimentary assessment of our services, don't hesitate to reach out to us. With offices in Warrington and Manchester call us at 01925 591 284, or fill out our online contact form, and one of our team members will get back to you promptly.
At Cheshire Specialist Cleaning, we are passionate about delivering the best possible service and professionalism to our customers. With a team of experts, we have the solutions and experience to tackle any facilities management or maintenance problem, big or small. So, why wait? Contact us today and let us help you ensure your facilities are always in top condition.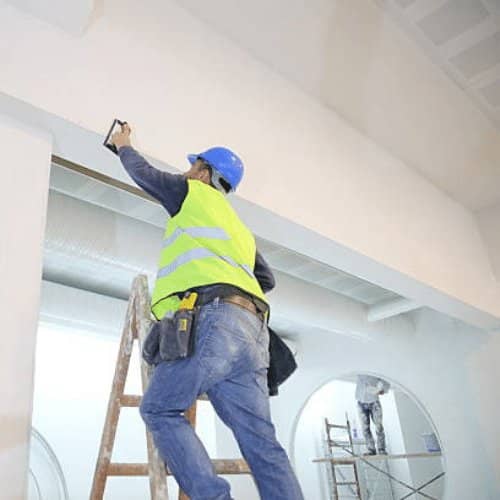 There Are Many Facilities Management Companies In Warrington and Manchester. Cheshire Specialist Cleaning Offer a Full Range of Facilities Management Services.
What is Facilities Management?
facilities management is the maintenance of the company's or organisation's building or facility. A multi-discipline profession then shows that their clients building is able to function as it should in a profitable manner.
What Does Facilities Management Involve?
The easiest way to break down facilities management services is to break it down further into two categories:
Hard Services = Building Maintenance Services
Soft Services = Building Cleaning Services
Building Cleaning Services
A clean and hygienic environment ensure a happy and a more productive workplace highlights to your customers your professionalism and your attention to detail along with daily contract cleaning Cheshire specialist cleaning offers:
Deep Cleans
During certain months your facility may become dirty the normal especially during the winter months when Snow, rain, or salt from de-icing carparks in tracked through your building. secure building looking fresh there may be a requirement to increase the cleaning schedule for a short period of time.
Commercial Carpet Cleaning
Whether it's the odd coffee stain here and there or a full clean to the carpeted areas of your offices we have got you covered.
Jet Washing
From making the exterior of your building sparkle to preventing dirt build-up mould and have a debris that can cause rot and further damage to your building ultimately wearing away at your building various materials such as break interior over time if debris is left untreated. this can help reduce maintenance costs.
Graffiti Removal
When your buildings it's hard by graffiti you need to respond quickly and efficiently. Cheshire specialist cleaning a highly trained in the latest graffiti removal techniques quickly and safely remove Green from any kind of service.
Building Maintenance Services
Whether is reactive or planned maintenance Cheshire specialist cleaning are able to reduce the chances of things breaking down anything I do, get them back up and running again with minimal disruption to your company's daily activities.
Mechanical & Electrical Services
we partner with one of the regions mechanical and electrical companies helping clients to upgrade existing Lighting Systems to be more energy efficient by installing energy saving Lighting Systems reducing daily running costs and Lauren our clients carbon footprint.
Planned maintenance of hvac systems, Fire and Security maintenance systems and lightning protection systems.
Painting & Decorating Services
From touch ups of scuff marks to full office refurbishments, we are able to offer a maintenance package to meet your company's needs.
Handyman or Multi-trade Services
Cheshire Specialist Cleaning have a network of local independent contractors that are specialists in their fields. In addition to this we also employ our own multi-trade personnel.   
Whether its replacing light bulbs in your offices to patch plastering following some renovation work, we have you covered.
Cladding Cleaning
Cheshire specialist cleaning provide cladding cleaning and restoration services to all types of Facade and fascias and all types of buildings we are able to provide high level access including cherry picker access an abseil cladding and gutter cleaning
Floor Cleaning & Maintenance
Industrial sweepers for indoor and outdoor sweeping toss full dust control and Powerful filtration tackling heavy debris and find us with ease. floor scrubbers walk behind and Ride On including the new Imop for small areas. reducing manual labour, and elbow grease. saving both time and money.
"Cost Savings From Technology & Innovation"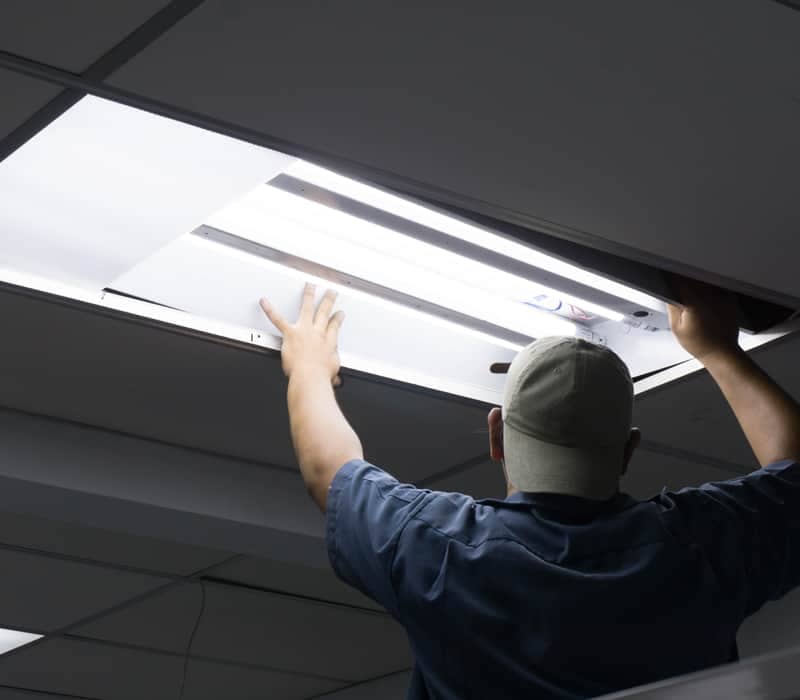 The Benefits of Outsourcing Facilities Management Services to Cheshire Specialist Cleaning.
Outsourcing facilities management can bring a number of benefits to organisations, some of which include:
Cost savings: Outsourcing facilities management can help an organization save money by reducing the need for in-house staff and equipment. This can be especially beneficial for small businesses that may not have the resources to handle facilities management on their own.
Increased efficiency: Outsourcing facilities management to a professional company can bring increased efficiency to an organisation. These companies have the expertise and experience to handle facilities management tasks quickly and efficiently, which can save time and money.
Improved safety: Outsourcing facilities management can help to improve safety in the workplace by ensuring that all facilities are well-maintained and in compliance with relevant regulations.
Better use of resources: Outsourcing facilities management can allow an organization to better utilise its resources by focusing on its core business activities, rather than worrying about facilities management.
Access to specialised expertise: Facilities management companies often have specialised expertise in areas such as energy management, sustainability, and security. Outsourcing facilities management can provide organisations access to this specialised knowledge and experience.
Flexibility: Outsourcing facilities management can provide organisations with greater flexibility to adapt to changing circumstances and priorities.
Better Service: By outsourcing facilities management, organisations can provide better service to their customers and employees.
Scalability: Outsourcing facilities management allows organisations to scale up or down their facilities management services based on their changing needs.
Overall, outsourcing facilities management can bring a number of benefits to organisations, including cost savings, increased efficiency, improved safety, better use of resources, access to specialised expertise, flexibility, better service and scalability.
We are here to help you with your facilities changing needs.