Commercial Carpet Cleaning
Commercial Carpet Cleaning in Warrington, Manchester, and Liverpool.
A fresh, clean office makes the right impression on your visitors. It provides the right working environment for your office's employees. It increases morale, productivity and retention 
If you are looking for a professional carpet cleaning company for your offices or business and want to find the leading specialist office cleaning company in Warrington Salford Manchester or Liverpool.
Cheshire Specialist Cleaning is a commercial cleaning company based in Warrington, Cheshire, covering the whole of the North West of England and specialises in keeping not only your business clean, but safe for you, your employees and your visitors.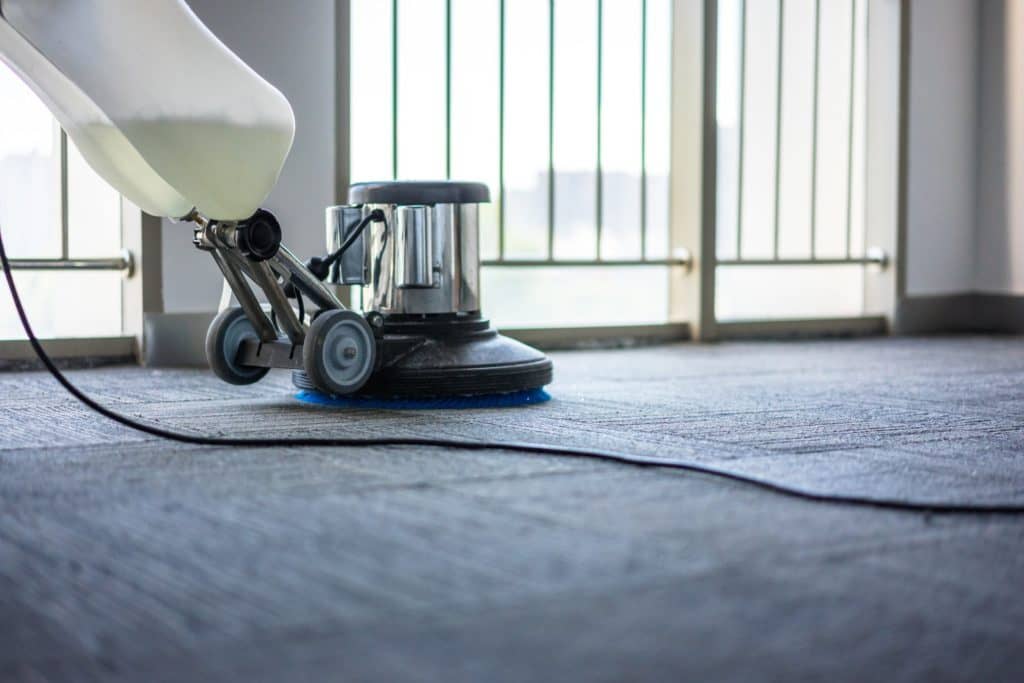 Commercial Carpet Cleaners
Cheshire Specialist Cleaning is a leading and professional cleaning company that was established in 2009 in Warrington, before opening a second office in Manchester.
With almost one and a half decades of experience in the cleaning industry, we have become one of the most successful and reputable commercial cleaning companies that offer unbeatable cleaning services to both commercial and Industrial clients.
Our company has set an industry standard for reliability and customer care that is unmatched by any other company in the area.
Proven Experience and Quality Service:
We are proud to have a proven track record of quality service since 2009. Our cleaning company provides bespoke services to a vast range of organisations across both the private and public sector in the North West. 70% of our clients are now derived from referrals, which is a testament to the quality of service we provide.
" Bringing Smiles to Our Customers Faces One Clean at a Time "
Building Strong Relationships:
At Cheshire Specialist Cleaning, we believe in building strong relationships with our clients by listening to their needs and requirements.
We provide practical and realistic advice to ensure that they receive the most accurate estimate of their costs as possible.
We treat every assigned contract individually and with the utmost care to ensure customer satisfaction.
Reliability and Up-to-Date Cleaning Equipment:
We provide carpet cleaning services that are reliable, on time, and within our client's budget.
Our commercial cleaning company is up-to-date with the very latest technology, materials and equipment.
We take precautions in making sure that all our operatives carry out their actions expertly, and all Health & Safety measures are recognised and correctly tracked.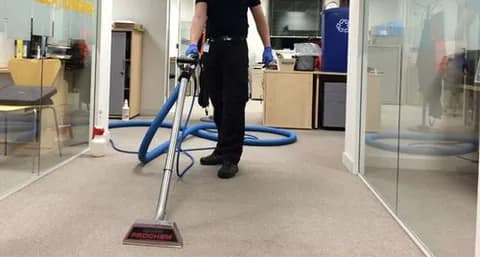 Accreditations and Guarantees:
Our company is fully accredited by all recognised industry organisations and holds all necessary and relevant certifications.
We offer outstanding value for money with our reasonable cleaning prices and are exceptionally competitive.
We provide flexible payment methods and guarantee all of our work.
Specialist Carpet Cleaners:
Our carpet cleaners are skilled specialists that will deliver the best possible service to keep your office carpets, upholstery, and curtains looking fresh and clean every day.
We are fully insured with public and employee liability up to £10,000,000.
Creating a Cleaner and Healthier Future
Cheshire Specialist Cleaning is working towards creating a cleaner and healthier future for everyone. We provide a variety of cleaning services that are eco-friendly and sustainable, using only the safest and most effective cleaning methods and materials.
By partnering with Cheshire Specialist Cleaning, you are opting to use one of the most socially aware and experienced cleaning companies in the North West.
Our commercial cleaning services are reliable, efficient, and professional, with proven experience and quality service since 2009.
Contact us today to schedule an appointment with our expert cleaners.
We are here to help you with your commercial carpet cleaning needs.
How often should office carpets be cleaned?
Office carpets should be cleaned at least twice a year, depending on the foot traffic and usage. However, high-traffic areas may require more frequent cleaning.
How do you clean office carpets?
The best way to clean office carpets is by using a commercial carpet cleaner, which uses hot water extraction or dry cleaning methods. You can also vacuum regularly and spot clean stains as soon as they occur.
How much is a commercial carpet cleaner?
The cost of a commercial carpet cleaner depends on the condition and size of the carpet. Prices can range from a few hundred pounds to several thousand Pounds. It's best to do some research and compare like for like quotes before instructiong a commercial carpet cleaning service.
Is it worth getting carpets professionally cleaned?
Yes, getting carpets professionally cleaned is worth it because it helps improve indoor air quality, extends the lifespan of your carpet, and removes tough stains and allergens that regular vacuuming cannot.
What is the best method to clean commercial carpet?
The best method to clean commercial carpet is hot water extraction, also known as steam cleaning. This method uses hot water and a cleaning solution to remove dirt and stains from deep within the carpet fibres.
How long does it take to clean carpets professionally?
The time it takes to clean carpets professionally depends on the size of the area being cleaned and the method used. Generally, it can take anywhere from 30 minutes to several hours to clean carpets professionally.
How do you clean old office carpet?
To clean old office carpet, start by vacuuming thoroughly to remove loose dirt and dust. Then, use a commercial carpet cleaner with a powerful suction to extract embedded dirt and stains. It may take several passes to fully clean the carpet, but be careful not to over-wet the carpet and cause damage.